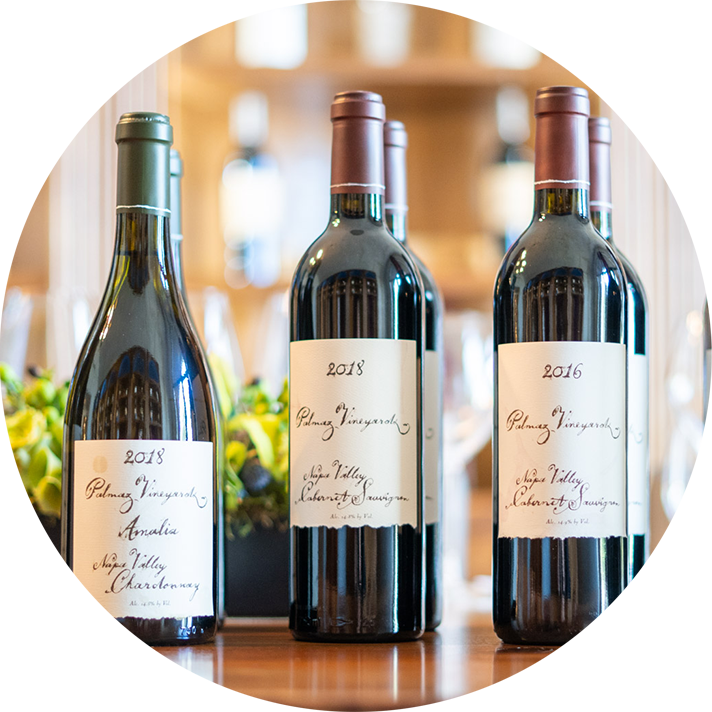 Vineyard Memberships
Each Vineyard Membership subscriber has priority access to all wines before they're released. Each member receives a customized assortment of Palmaz Vineyards wines as well as our member-exclusive wine, Brasas, a Cabernet-Malbec blend that, as Argentines, the Palmaz family couldn't resist making.
Brasas Wine Society members have priority access to all wines prior to release dates, as well as exclusive Brasas-only estate events where we celebrate the season in grand style.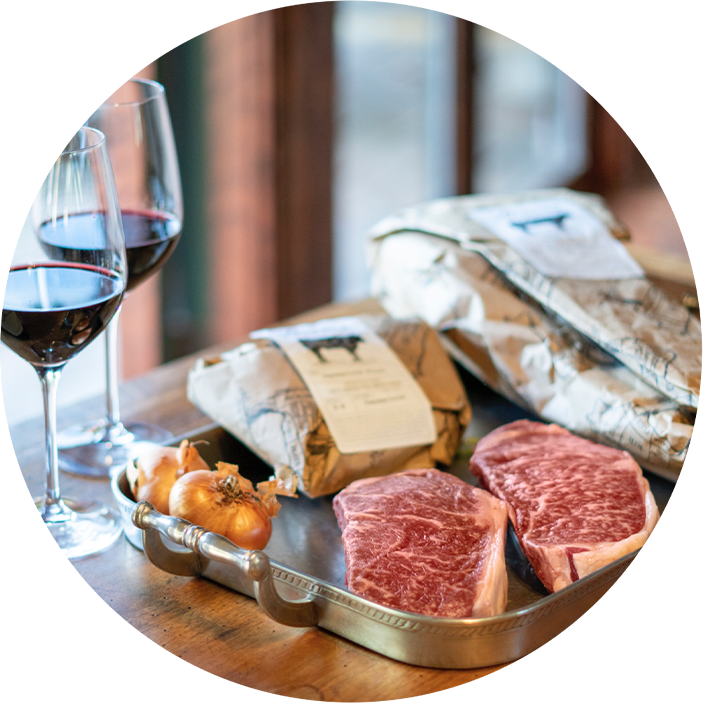 Ranch Memberships
As a Brasas Ranch member you will receive extraordinary 100% Grass-fed prime Wagyu from the historic Genesee Valley Ranch. This comprehensive farm-to-fork subscription allows you to enjoy indulgent beef responsibly and conveniently.
Florencia Palmaz and a team of master butchers worked together to portion their extraordinary beef using inspiration from the great American steakhouses, Latin American asados, European fine dining, and traditional Japanese cuisine.